She Sews AND Finishes Things!
The needle rollups are ready for their debut!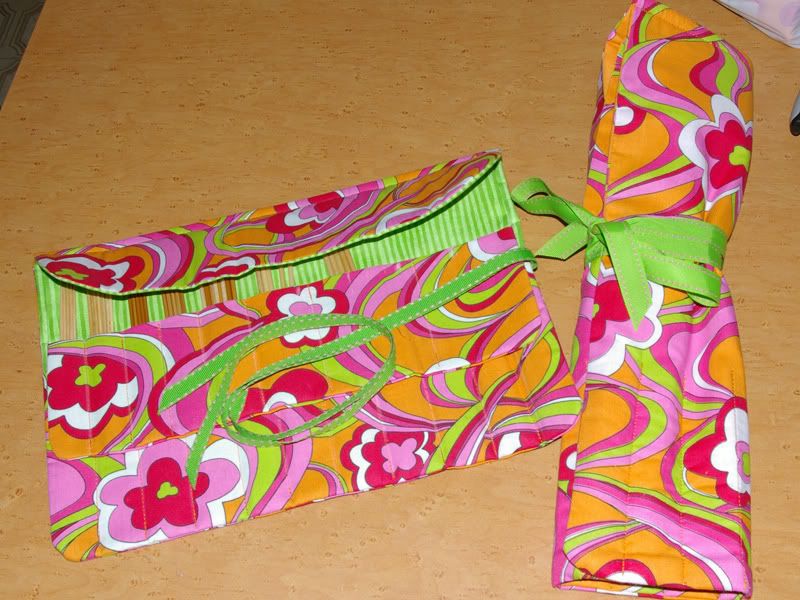 On the left is the DPN rollup. On the right is the straight needle rollup—the actual pattern as provided by B*tterick. To make the DPN rollup, I measured my longest DPNS, and took a "tuck" in the pattern for the straights. If you've ever used a pattern that includes two lengths on one, you know what I mean. It was so easy I slapped myself silly over it.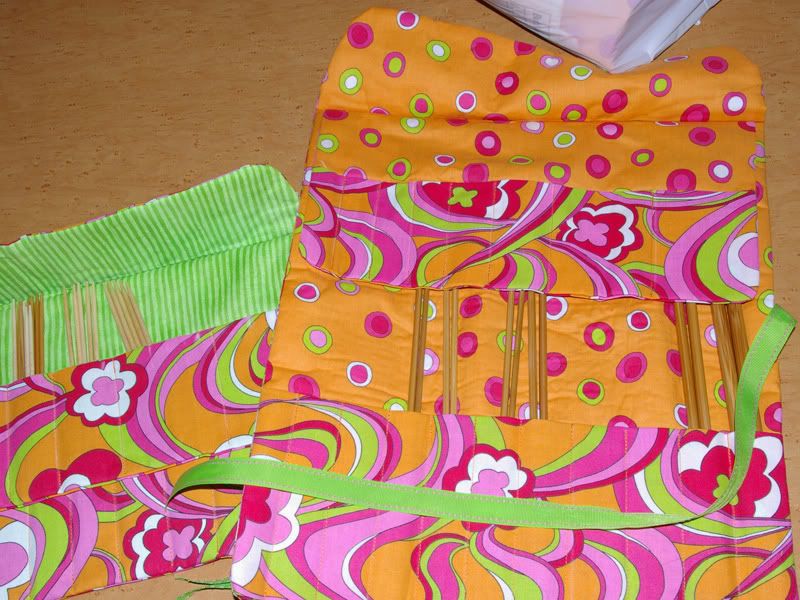 Yup. One is lined in lime green stripes, the other in obnoxious circley-dots. You wanna know the funny thing? I don't like lime green, orange, or yellow. Yet, I absolutely adore this fabric!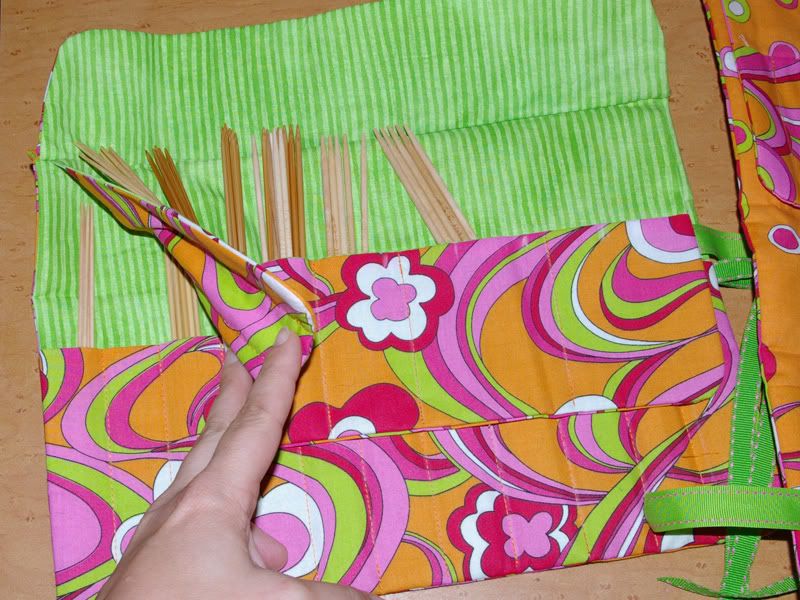 Oooh, sneaky. Look how the longer DPNs hide behind the shorter ones in the pocket above. Only one tiny thing I need to fix: on the top pocket, right hand side, I need to stitch a couple more lines in to make the wide pockets skinny enough to hold my little DPNs (that's what the white chalk marks are all about).
I've almost finished the circular case, and I just bought interfacing for the tote. Yes, I'm sewing the tote as well. Why not have a completely eye-boggling 70's-inspired knitting ensemble for the next SnB? I might even whip up a handy-dandy zippered carrying case for all the extra stuff we knitters carry around (pencils, tape measure, Chibi, etc.).
This caught my eye while in the store last week. It jumped into my cart. I could not resist. I mean, LOOK at it. It is screaming to be made into a blouse of some sort. The gradiation from blue to purple is so "me" I can't stand it.
OH, yeah. It has sequins. It also has embellishments that make it look very antiquey IMHO.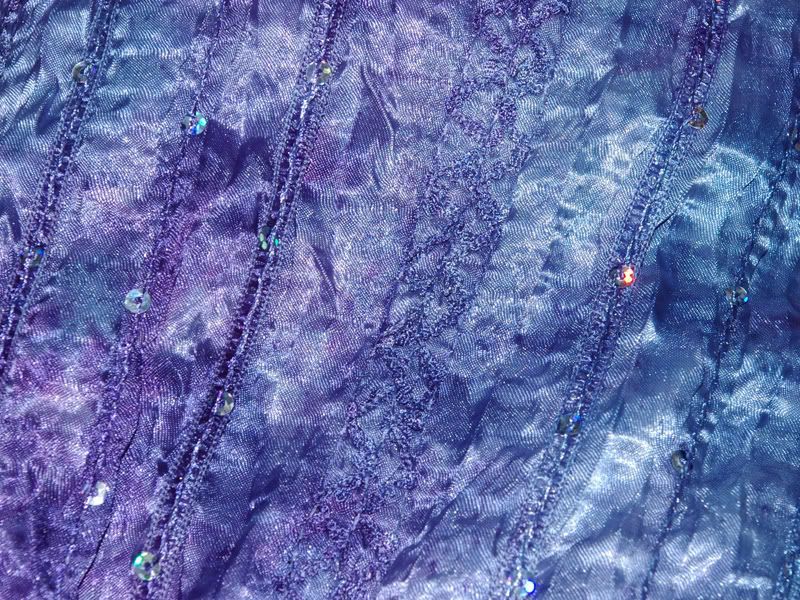 Now all I need to do is design the pattern. I can't find one I like in the books. One is great but it has the seams all the way to the arms (Princess) and I don't want to cut up the lines of the fabric itself. Another had the right fit, but the wrong sleeves or collar or... you name it. Well, I need a refresher course in flat pattern design anyway (before tackling the woven coat) and I'm sure my old sloper is *ahem* a size or two smaller (or *cough* five or six)—so I'll just design my own.
Then I can stitch it up in my brand new fiber studio.
It's OK to chuckle. It's my old bedroom and the loom and sewing machines (including the serger on the floor) have to share space with the computer, but... it's a dedicated creation space and that is what matters.
NO KaTZ ALoWed!